About Out Of Bounds
Restaurant in St. Albert
Out of Bounds Restaurant & Lounge was born out of a need to create a quality, welcoming, and wholesome restaurant inside the freshly renovated under new ownership Cattail Crossing Golf & Winter Club.
Chef Larry Stewart, former owner, and Chef of the Hardware Grill Edmonton For 23 years was considered the best restaurant in Edmonton. The Hardware Grill won every national Canadian restaurant award to be had. Many Chefs came to learn from Larry knowing that he would be the best education in the culinary industry they could possibly find.
Chef Stewart's designed menu now leads the way in the Out of Bounds Restaurant & Lounge bringing high-quality food to diners year-round.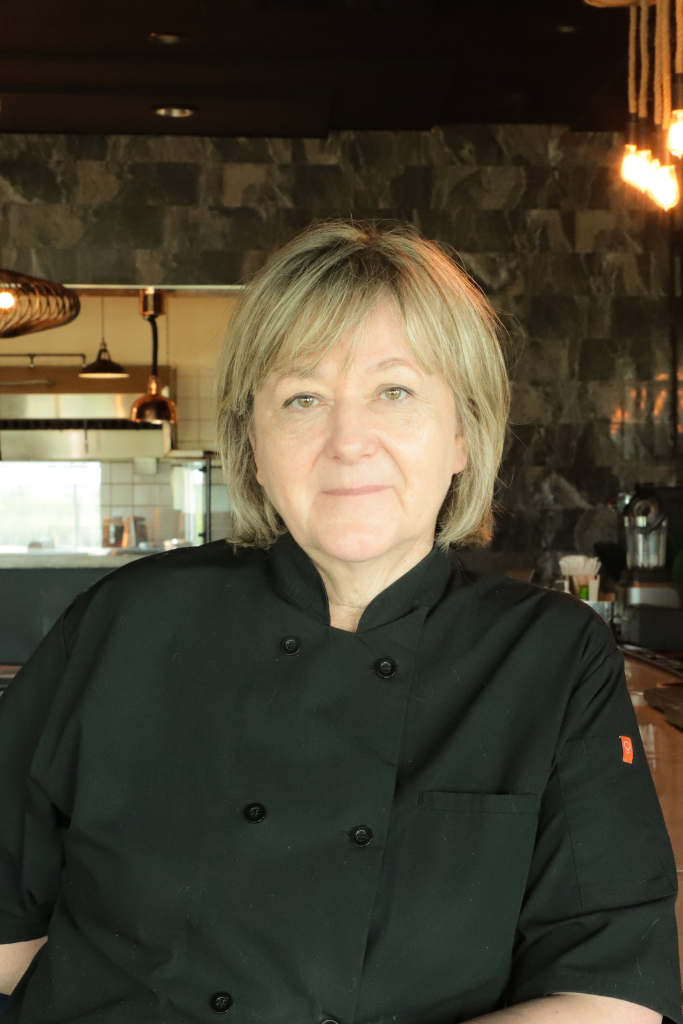 Chef Julia Kundera started her career by opening one Edmonton's iconic restaurants, Cafe Mosaics, and moved on to open and manage several restaurants on Whyte Avenue. Two Rooms Cafe, Backroom Vodka Bar and Flavours Modern Bistro all received accolades and acknowledgments of excellence in The Journal, The Vue, Enroute Magazine, City Palate and The National Post (as one of Canada's best restaurants) After selling her restaurants, chef Julia became part of the team that launched the opening of Prairie Bistro at the Enjoy Centre. She also worked at Holt Renfrew's restaurant as the executive chef. Most recently Julia was the executive chef at Glasshouse Bistro. Chef Julia is one of the pioneers of the farm to table movement in Edmonton and has a great passion for passing on her knowledge related to food security and sustainability. In her spare time, she is an avid gardener and continues to work on a project related to the discovery and documentation of her traditional Polish food culture.
Surrounded by a family filled with passionate home cooks, food has always been a focus in Jamie's life. While in high school she found herself challenging what a career in the culinary industry could look like. She began competing in culinary competitions, through which she received a full ride apprenticeship scholarship to Northern Alberta Institute of Technology. 
Being placed in one of Edmonton's newly opening local restaurants, The Workshop Eatery, she began her career. Spending the next few years learning, she quickly moved from station to station, developing and honing skills. Though quiet in the beginning her love for food puns and bad dad jokes helped boost her voice, plus made for some extra fun along the way. Heading next to XIX Nineteen to further her education, completing her third year of training. With Red Seal in hand she returned to The Workshop Eatery. Becoming the sous chef, followed shortly after by the Chef de Cuisine. The next few years were spent leading the team developing programs, spreading knowledge, building relationships with local suppliers, and training the next generation. With longing to further her passion of learning she decided to join Chef Julia following her to become her right hand gal here at Out of Bounds.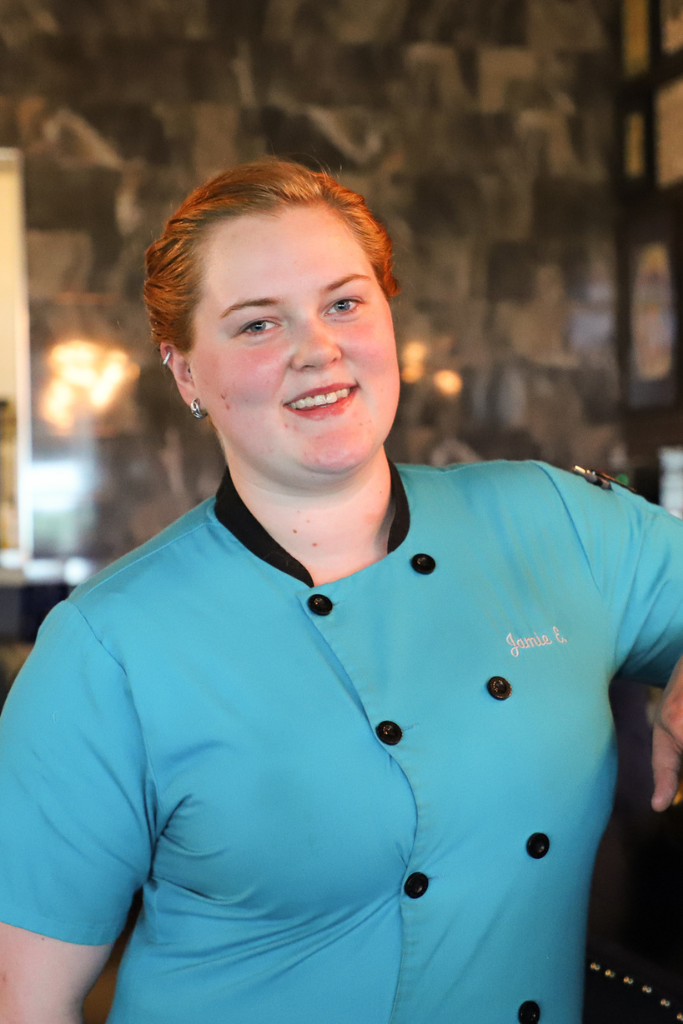 Daily Fresh Menu
Fresh quality foods on a daily basis with exciting specials offered regularly.

Fresh Ingredients
We only use fresh, high-quality ingredients in all our meals.

Friendly Staff
You can always expect to be greeted with a smile!
Fresh Ingredients, Always
High quality, fresh ingredients you can feel good about.
What's Our Clients Say About Us...

"A Great Find"
The atmosphere and décor was so comforting it felt like home. Let alone how amazing the food and drinks were. Awesome night out with friends and family. Can't wait to go back !!!!!

- Marrisa Webb

"Fabulous food & flawless service"
When I heard the chef from the hardware grill would be the head chef at out of bounds I had to give it a try and I wasn't disappointed. The short rib was delicious and the service was excellent to boot so nothing but good things to say I will definitely be going back.

- Marty Wilcox